TALK ABOUT SEX IN A SAFE, SECURE SETTING
---
Sex Therapy Perth was established with humble beginnings – one counsellor who knew that people need a safe place to talk about what can be difficult issues set out to provide just that. Since then we've grown but we'd like to hope we are just as humble.

Keith and Marionne have a combined experience of over 30 years working with people in various coaching, counselling and therapeutic settings. Our approach is open and accepting. We like to look at sexual behaviours as positive and sex as a great and normal thing in life. Many people think it is "bad" to have a fetish but we want to work with you to help accept these types of thoughts as part of a healthy and imaginative mind.

​We like to make difficult conversations feel safe, in a non-judgmental environment.

If you want to explore your concerns around sex, you've come to the right place. If it has anything to do with sex or sexuality, we are here to discuss it with you. We aren't interested in labelling people, just providing support in a caring atmosphere.

We take a person-centred approach. This means you are the most important part of this process. We work at a pace that works for you and in a way that feels safe and comfortable to you. You can rest easy knowing that the methods we use are evidence-based and proven to be safe and effective.

We provide a safe space for you to explore conversations around sex, sexual health, sexuality and relationships. By engaging in respectful conversations with someone you trust, you can build on your internal strengths. This is how we effect change. We want to empower you by giving you the knowledge to change your mindset and behaviours and help you to move toward achieving your goals and away from the things that do not work.

We are accepting, inclusive, accessible, and empathetic

Your confidentiality and privacy are highly valued and respected here. We want to help you rise above the anxiety, embarrassment, shame or fears that are holding you back from experiencing the sexual life you deserve.
OUR COUNSELLORS (THERAPISTS)
---
KEITH M. - COUNSELLOR / THERAPIST / COACH
Keith is a qualified counsellor, couples therapist and is registered with the Australian Counselling Association and he is slowly completing his Masters in Sexology from the University of Sydney (the same qualification Marionne and Claire have). Keith is also a general member of the Society of Australian Sexologists which means he follows a specialised Code of Ethics, including professional development standards set by these organisations.
​"I believe there aren't enough places for people to talk about their concerns about sex and sexuality. These are important things to be able to talk about."
Keith started working with people around sex, sexuality and relationship concerns 20 years ago. He was the inaugural Sexuality Officer for the Murdoch University Student Guild, providing peer-based counselling and support to students. Later, he began volunteering and then worked for a peer-based education service for same sex attracted or questioning young people. This service, the
Freedom Centre
, still exists today and is a great resource for LGBTI+ young people.
He has been in the personal coaching and transformational education field for 19 years, and now also has a focus on counselling. Keith has a broad interest in the overall health and well-being of others, as well as same-sex parenting. Along with Keith's extensive experience in working and with people, he also holds a Diploma of Counselling.
Additionally he
has also undertaken specialist couples counselling training, having completed the Level 1 Training in Gottman Method Couples Therapy and also the Level 2 Training in Gottman Couples Therapy.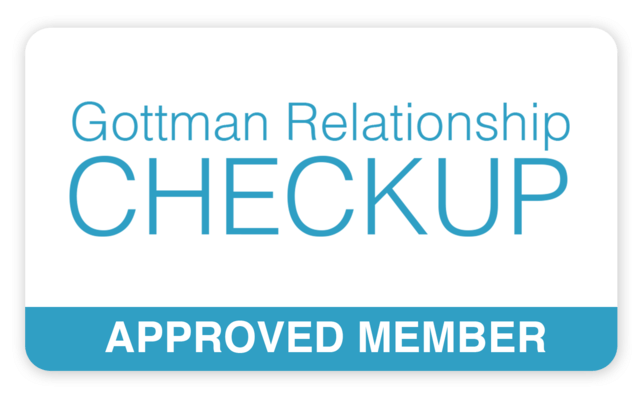 MARIONNE V. - COUNSELLOR / THERAPIST / COACH
Marionne is a Counsellor and Couples Therapist who helps individuals with concerns around sex, sexuality and relationships. She specialises in working with people to have happy, healthy sex lives and sexual relationships. Marionne holds a Bachelor's Degree in Psychology from Murdoch University and has completed her Masters level qualification in Sexology from Sydney University.
Marionne is passionate, supportive and caring. She believes in a solutions based approach to supporting clients to have the best life.
Marionne also has an interest in Women's Health, parenting (being a mum of a teenager) and general well-being.
Marionne, Keith and Claire work in conjunction with each other, sometimes it works for people in relationships to receive individual counselling before couples counselling. We recommend one person sees Marionne and the other sees Keith, as this can work really well for dealing with relationship concerns that you might not be ready to tackle as a couple.
Additionally she
has also undertaken specialist couples counselling training, having completed the Level 1 Training in Gottman Method Couples Therapy.
CLAIRE W. - COUNSELLOR / THERAPIST / COACH
Claire is a qualified counsellor and is registered with the Australian Counselling Association. Claire graduated from the Australian College of Applied Psychology in 2018 and has since completed her Masters level qualification in Sexology from Sydney University.

Claire works within a solution focused and ACT therapy sphere and is interested in all things relating to sex therapy and especially sex and ageing.

​She has a keen interest in exploring alternative ways to experience sex and sexuality. Claire attends many events and reviews them for those curious to know what happens. After working in an adult store for almost two years, Claire also has a wealth of knowledge regarding sexual aids such as toys, lubricants and how to play safely.